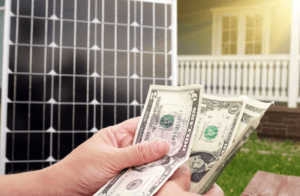 The Solar industry is a rapidly evolving industry ever changing in its advancements in technology and the bettering of its materials, but what happens to the solar systems that have been installed and need repairs or maintenance? A lot of solar customers do not receive the repairs & maintenance that their system requires to keep their solar energy systems operating at their peak performance. The reason for this is simple, the original installation companies do not want to be bothered with the financial burden of preforming repairs and further more lack the highly specialized technicians they require to preform the task that it involves.
Here at Renew Solar Repair we give the solar industry and its customers what is so desperately missing, an affordable way to repair and maintain their systems. Solar energy systems are much like a car, the better you take care of them, provide them with oil changes and show them the love they need the longer you can expect the vehicle to last. Renew Solar Repair technicians are specialized in the field of diagnosing Solar inverters and the solar panels to make the necessary fix to the issue onsite in order to get the customers systems running at its optimal performance again and back to saving them money which is the main goal of solar.
The rates of a solar repair technician can fluctuate depending on how involved the repair to the solar system is, but for a general sense a typical service can run anywhere from $250 – $600. This amount might sound like a huge financial burden, but when working with the right solar repair and maintenance company like Renew, we can divert this cost on to the panel or inverter product manufacture. How we do this is we create a valid case to the manufactures that the equipment failure that our customer is experiencing onsite most times should be covered under their warranty replacement program. In some cases, our customers have had not just one solar panel replaced but all of them all at once for free. Renew works with solar manufactures so frequently, like Solaredge, Enphase, LG and Panasonic that these companies trust and approve our cases for a warranty replacement more frequently than others.
Keeping your solar energy system running at its peak performance is something that Renew Solar Repair values most and spends hundreds of hours training our technicians to do. We have a deep passion to do this not to just ensure the positive effect that these systems have on our environment, but also giving solar customers a place to come when they have been ignored by their original installation company. We want to be the Solar repair company near you that will renew your old system and turn it back into the power plant it once was.